If you have done basic research on water filtration options, the chances of considering the Reverse Osmosis (RO) technology are high.
This is because it is an extraordinary technology formulated originally as a solution to purify potable water at sea. However, in no time, it became the choice of many householders. Generally, any RO device comes with carbon for pre-filtering, a membrane with RO technology that runs efficiently even under continual pressure, and a post-filtration mechanism.
Finally, the purified water is stored in a pressurized tank from where it reaches a faucet. Although RO systems provide highly purified water (up to 99%) and save money as compared to pricey bottled water, many people are looking for a Kw1 water filter alternative. Why?
This is because of a few limitations, which many people are hard to accept depending on the climate, tap water contaminants removal, and the level of health consciousness. Not all will be affected by these limitations, but those who will be affected are bound to look for alternatives.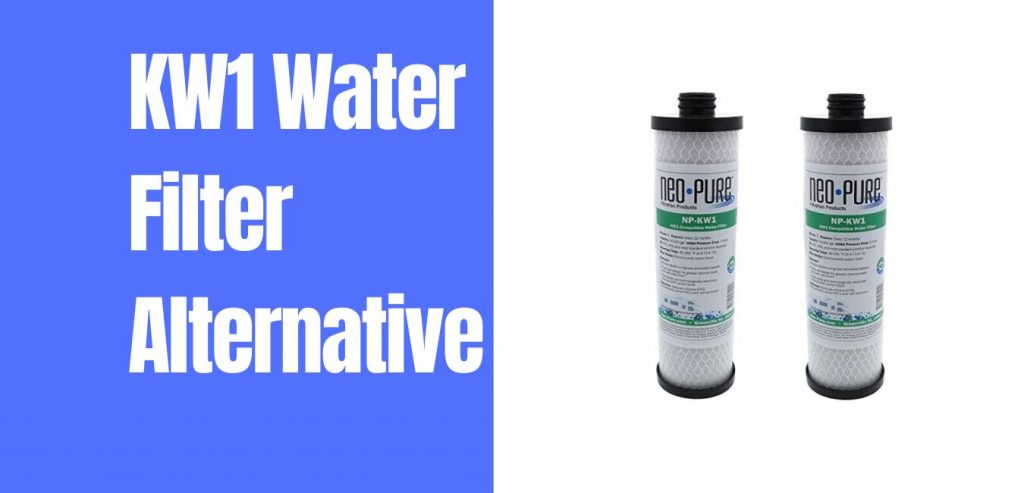 Analyzing the Limitations of the Reverse Osmosis Devices
One of the well-known limitations of RO systems is its omnipresent issue of water shortage. Made for home use, these systems typically have an output of 50 gallons of water per day.
However, NSF testing has already revealed that many of them only deliver 8-12 gallons per day, provided all the conditions are favorable. This may not always be the case.
Considering that a tank of 4-gallon capacity truly accommodates around 2.5 gallons at any time, it is likely to be a time-consuming and meticulous effort to wait for the tank to be refilled. Yes, unlike a whole house filter, RO systems take very long to purify water. This may not be acceptable for those who have a daily hectic schedule to follow.
Another limitation that puts off users is a huge quantity of wastewater. This is something that most of us will not like. To process just one gallon of RO drinking water, many gallons of waste are generated and removed. The exact number or ratio will differ as per the water source and membrane.
However, on average, around 4 to 5 gallons of water are wasted per gallon of clean water. If the water is very strong, this can shoot up by 10 times or more.
For those who love RO systems, a sign of relief is that a few latest membranes waste less water keeping the ratio only up to 2:1. However, this is yet to be experienced by many, especially those who invest in these membranes.
Here, some believe that the dearth of minerals is then compensated by using minerals from the bones and tissue. On the other hand, the remaining ones just do not like mineral-less water, as it is then innately acidic.
Keeping in mind when looking for Kw1 water filter alternative
A few RO systems compensate for this deficiency by possessing a remineralization cartridge. This part re-mineralizes the water after coming from the RO membrane and before going into the holding tank.
Yes, this is a good attempt, but it is likely to restore only up to 30 ppm of minerals. This is quite less than what the drinking water norms say. For example, Fiji water has three times more dissolved minerals.
One more limitation is the probability of the membrane getting worn with time. This is true if the water is hard. In the beginning, you will view single-digit readings. However, over a few months, they will gradually transform into double digits.
This indicates that the membrane is not functioning well as it was in the beginning. In other words, it means that the contaminants are actually there in your purified water.
As many customers are looking for a similar purification level while avoiding RO to get rid of its drawbacks, below is the filter option to consider, which I believe is worth having.
KW1 Water Filter Alternative Best Replacement
Specifications
Weight: 1 lb.
Dimensions: 2-1/2″ Diameter x 10″
Capacity: 10,000 gallons
Micron: 5
Flow Rate: 2.5 gpm
Initial Pressure Drop: 2.6 psi
Filter Channel: Coconut shell carbon
Running Temperature: 40° – 165° F (Vary as per load and pressure)
Compatibility: WaterPur KW1, Forest River Electronics KW1, and Hanna RV 10-15823A (HW1)
Warranty: 30 days
If these limitations make you curious about what are the Kw1 water filter alternative, consider the NP Kw1 by Neo-Pure. It features almost all basic but critical functionalities to give you safe, delectable water for drinking.
Are you experiencing rusty water at home? Is it so that your current system is unable to keep control of bacterial growth? In that case, this RV filter for your home can be the best deal for you. The resulting water across the home is fully clear and no brown spots on basins or toilets.
This 10-inch filter has a space-saving design and lessens impurities such as toxins and contaminants. It filters all water reaching your RV or boat instead of only drinking water, thus, defending your entire plumbing system from impurities.
Compatible as a KW1 filter, the Neo-Pure RV filter was originally made to fit easily into the RCS or FR1 filter shelters seen in Forest River RVs. However, that is not all; it is also compatible with a variety of slimline shelters. You can expect both cold and hot water filtered to your RV, kitchen, and bathroom. The filter lasts to give you up to 10,000 gallons for almost a year.
Salient Features
Let's take a look at the salient features of this replacement filter from New-Pure:
5-micron Capacity and Maximum Removal of Contaminants
The filter is capable of demising Chlorine Taste and Odor (CTO), rust particles, subtle sediments, and even some Volatile Organic Compounds (VOCs). Coming down to a minute 5-micron rating discards any worries related to particles or sediments getting through to water for cooking or drinking.
Double O-Rings
Responsible for a leak-free operation within pipes, this ring design keeps water bypass at bay to give you clean water at any time. It ensures smooth water flow all over the system. The rings form the crux of the cooling system. They are generally made up of tough plastic or rubber materials.
Carbon Block
This is perhaps the secret to the tastiest as well as the cleanest water. A carbon block filter likes this one is remarkably porous enough to allow water to get cleaned just by passing through it. This property attracts and removes cysts, asbestos, VOCs, trihalomethanes, lead, and a few pesticides without using chemicals.
However, the naturally occurring minerals and salts are not absorbed. Such a filter does not need any water pressure or extra electricity to function. It just relies on a bit of gravity based on which the water passes through the filter.
The natural method of purification and the ability to absorb unwanted odors give you more deliciously tasting water than before. Such a filter is easy to maintain by simply replacing it with another one. This replacement process is also simple and easy without any perceptible pressure difference at the time of installation.
Unlike the Granular Activated Carbon (GAC) that is an activated carbon for filtration, the carbon block's consistent pore structure and smaller particle size ensure higher effectiveness at the same flow rate. Another benefit you get over GAC is the controllable pore block size. It is possible to control it to a small size to remove almost all bacterial growth within the filter.
Coconut Shell Carbon
This is another great feature of this carbon block filter. The coconut shell carbon has characteristics due to which it is ideal for making carbon blocks. It is purer than other sources of carbon. The credit for the same goes to the relatively less content of inorganic ash.
Due to this, the resulting carbon is more coherent and ensures better quality control. Further, the coconut shell carbon's higher density ensures less dust as well as carbon fines, the latter being an issue for carbon filters before.
Above all, this source of carbon is renewable due to which it is termed as an eco-friendly product. After all, the coconut shell comes from palm trees that are preserved for several years and continue to give coconuts throughout the year.
Conclusion
A  Kw1 water filter alternative is for those who truly do not want the limitations of RO systems. One such alternative to consider is the carbon block filter.
It is perhaps the most effective in removing impurities and is admired for its more affordable cost, green construction, resistance to bacterial growth, and small form factor. If you're looking for a whole house reverse osmosis water system, do check out our article, by clicking here.